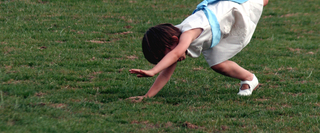 Reading time: 2 – 3 minutes
When I coach people, we eventually get to
the question of what is success.
Just like many other words in any language, the meaning of success often is different for different people.
For this to be your best year yet, it helps to get clear on your own meaning of success.
If you feel like your old definition of success not longer cuts it, or even if you could use some more clarity, let me ask you to share your own definition and measure of success right here.
One thing I've noticed is that our meaning of success can change along the journey. This has certainly been true for me,
and maybe if it has been the case for you too it might even be time for a success makeover.
To kick things off, and perhaps as a springboard, I am going to share the top 10 responses I got at a restaurant when I asked the question "what is success?"
1. Success is the
403 Forbidden
freedom to enjoy life as it should be
2. Success has nothing to do with money, wealth or fame and everything to do with making a difference to people doing what I love every day
3. Success is measured by the
---
nginx/1.6.3
positive impact I make on the lives of others
4. Success means creating and maintaining balance in my life
5. Success is being in alignment with my personal integrity
6. Success is a state of mind
7. Success is the ability to look back on my life without regrets knowing I have accomplished all I wanted up to that point
8. Success means being able to spend as much time as I want with my family without having to worry about money
9. Success is my being able to